Pharmaceutical pricing and healthcare access: lead policy agenda: rising healthcare costs and pressure to expand healthcare coverage focus public attention on the costs of prescription drugs - Washington Report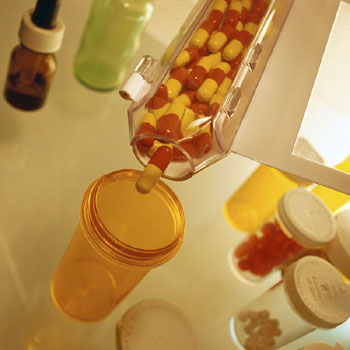 Despite enactment of Medicare prescription drug legislation last year, healthcare coverage and costs remain prime concerns for the nation. Proposals to expand coverage for the growing number of uninsured Americans are attracting more attention, along with initiatives to curb the rising cost of prescription drugs. These proposals continue to spur calls for access to lower cost drugs from Canada, while FDA promotes generic drugs and new drug development as better ways to improve public access to needed medicines.
Democratic contenders for the White House are touting a number of healthcare proposals, which they claim will help more of the nation's 43 million uninsured obtain care than will less-ambitious initiatives proposed by the Bush administration.
The campaign to cover the uninsured gained impetus from a report issued by the Institute of Medicine urging policymakers to establish a universal health insurance system by 2010. The panel announced in January 2004 that current incremental coverage efforts are failing to reduce the number of uninsured, resulting in inadequate care and catastrophic costs for millions of Americans (see sidebar, "Coverage for all